hestadalen
reblogged this from
Peter der Abenteurer
and added:
I can't wait for our party next month! Check on Peter's blog for more information.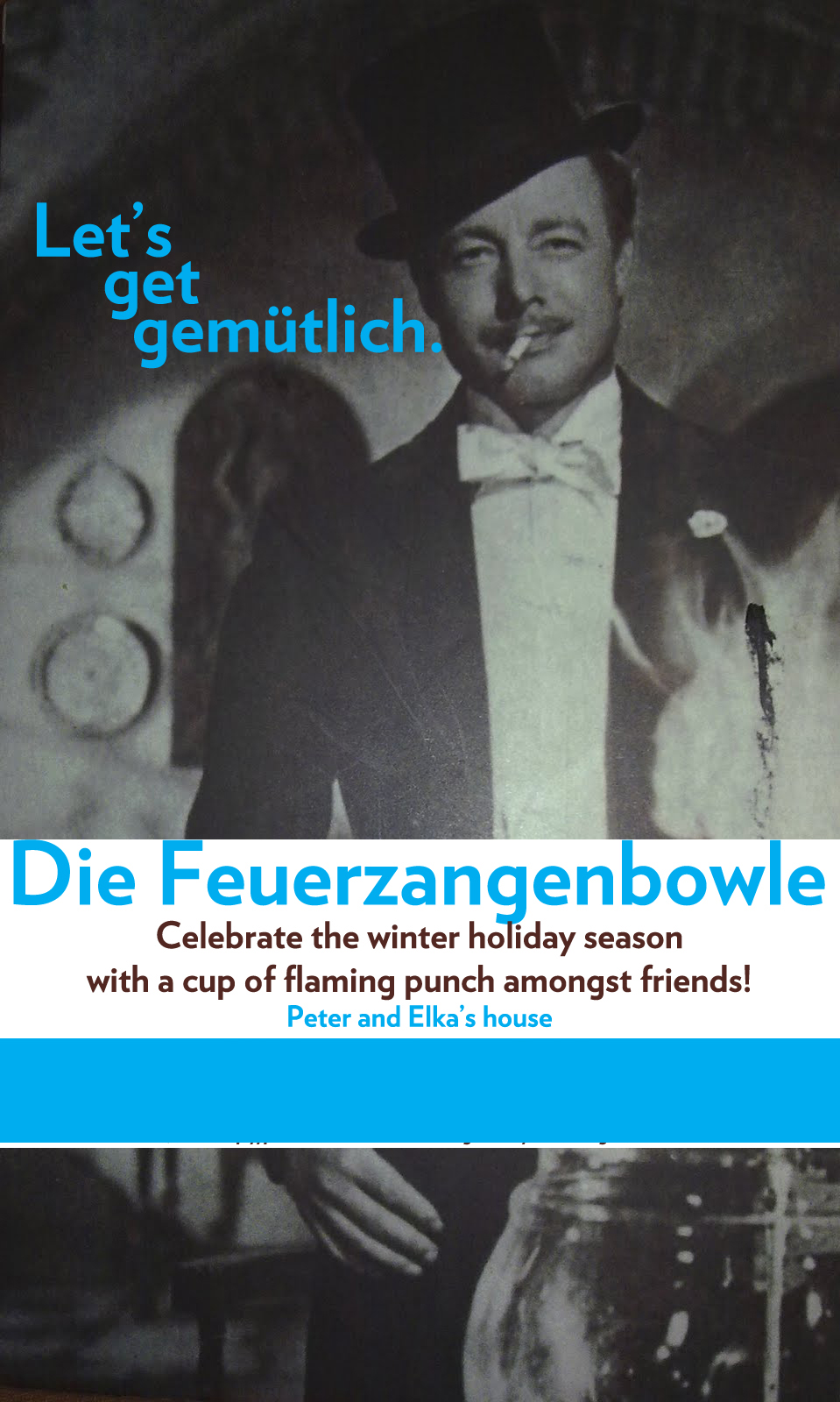 A Feuerzangenbowle (pronounced "Foy-err-song-en-bowl-eh," German for "tongs of fire punch") is a traditional fruity and mulled wine finished with flaming rum.  We soak a Zuckerhut (sugar cone) in Barcardi 151, and then set it ablaze so that the flaming and boozy sugary goodness drips into the heady and seasonal bitches brew.  The lighting of the punch serves as a particularly festive kickoff to a cozy little holiday gathering.  It's liquid Gemuetlichkeit (cozy kitsch).
Please come join us for a warming dose or two of "Christmas in a cup."  We will have lots of yummy nibbles,huge slabs of Gravlax, meatballs and treats, but we also encourage you to bring appetizers or desserts if you have the time and energy.  Additional beer and wine would also be appreciated.
Parents with kids are encouraged to arrive on the early end of things for a quick playground outing at Cragmont Elementary. We'll also have a kid wrangler hanging out in Uli's room for most of the night, so you can hang out with the adults and still bring your little dumplings.
We'll light the first batch at 6:00 sharp, and will roll until the Bowle is empty.  This is a really fun one, don't miss it!!!
Leave a comment if you have any questions and we'll do our best to answer!